So this is a review of the figure that was revealed back in August from this thread:
http://www.tombraiderforums.com/showthread.php?t=215904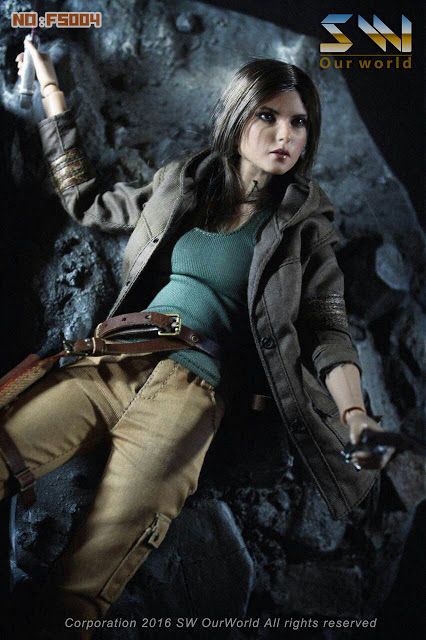 It was supposed to be out in November, but due to a factory delay I received mine today!
***I must note, this is NOT an officially licensed product. So there will be things that aren't entirely game accurate with the figure.***
Well here is the main box which is pretty hefty and very durable: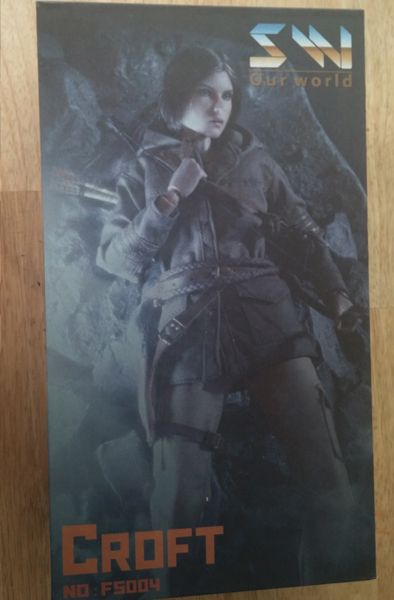 Upon taking off the top, you can see everything is mostly snug in a foam casing. The gun, 1 hand, and 2 arrows kind of moved around a bit though: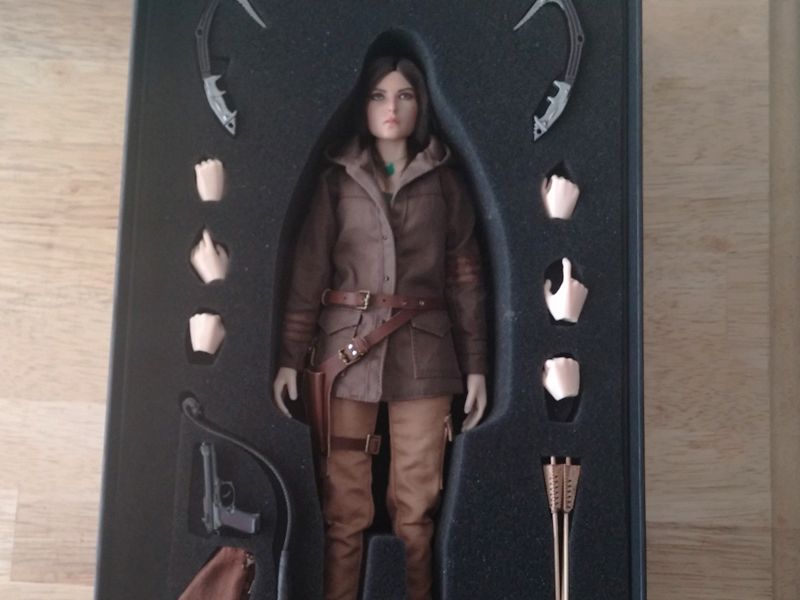 Here is a close of up Lara's face, which I think looks pretty though not entirely accurate to in game Lara. There is a BIG problem that I'll mention later in the review: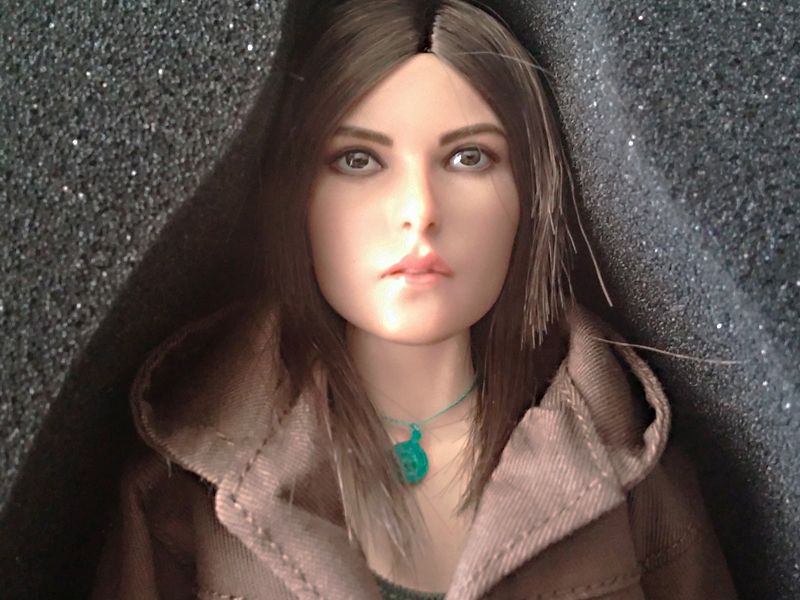 * Just to note about the magatama neckalce. It looks decent. I wish they would have used a black string thread and also painted it a darker green color. Thankfully for me its an easy fix.
Here are shots of her accessories:
-
Belt tie, Bow, quiver, arrow x4, ice axe x2, gun, Hand sets x3
http://img.photobucket.com/albums/v2...pslmvj82ka.jpg
Quote:
The gun looks to be the semi-auto pistol. It looks ok, but is only a solid piece with no moving parts. Honestly wish they would have used the revolver instead.

The ice axes look OK, but are a VERY dark(almost black) color. So not really game accurate, but can be easily repainted. They *look* fragile but are a relatively solid pieces.

The belt tie is a nicely braided "leathery" cording. You just tie it around Lara's waist however you prefer.

The bow looks like a larger version of the Play Arts Kai 2013 figure's bow. It has the same look to its sculpt, with a decent paint job. The string is elastic, but doesn't feel too cheap and has a nice pull to it.

The quiver is nicely done with a pretty good stitching. It holds the arrows really well and gave no trouble placing them in it.

The arrows look pretty nice, though I wish they were a darker color. They have a little "give" to them, so I wasn't really afraid they would snap at any point.

The hands are nicely done and are of a harder plastic that also has a bit of "give" so that accessories aren't too hard to place on them. While it is somewhat easy to swap out hands, I do think the left wrist peg is a little loose. There is one other (IMO HUGE) problem that I'll mention in a few. It goes along with the head.
-
Boots and Pants
:
http://img.photobucket.com/albums/v2...pse6obxbdr.jpg
Quote:
The boots are actually well done. They were never shown in promo shots, so I wasn't sure if they would make game accurate ones or not. Well they are pretty accurate, minus the location of the heel belt buckle being too high on the boot. The only issue I have is they restrict feet movement a little (That is the nature of molded boots unfortunately). I'm currently trying to decide whether or not to use the custom boots I made or not:

http://img.photobucket.com/albums/v2...psakitlul6.jpg

The pants are really nice and are pretty game accurate!
-
Gun Holster and Jacket detail
http://img.photobucket.com/albums/v2...ps3tc86twh.jpg
Quote:
The gun holster looks really well made and I enjoy all the detail like the studs and eyelets that adorn it. I'm not sure what material its made out of but I did see some wear in the material where the belt holes go. Nothing has broken on it after removing the belt a few times, so it may be an added detail.

I have to say this first because it bothers me...its the wrong color! It looks green in the promoshots, but is more a brown color in person. *whew*

Other than that, its really nicely tailored and it has all the details from the real remnant jacket. Lara looks really good with the hood up!
While there are some great things about the figure, I need to also list some of the negatives:
Remember I mentioned the head and hands had problems?
Quote:
Problem 1: The skin tone of the face and body(including the hands) are not the same. EX:

http://img.photobucket.com/albums/v2...psbpwsrklr.jpg

As you can see, the head of the figure is "darker". The funny thing is that it actually matches up really well with the Hot Toys(arguably the best 1/6 figure maker) skin tone for Caucasian characters. This really sucks because it means you can't really display Lara with her "Syria outfit" look(Granted the top isn't the right color either, but its accurate in design). I will note that if you keep her in her "Remnant" look, noting is really that noticeable.

*** I guess I'll talk about the body quickly here. Its actually pretty decent and pretty similar to a Hot Toys body. Her upper and lower torso are made out of a softer rubber material. It gives kind of a "life like" feel but also helps with articulation. Lara's elbows and knees are double jointed so she is relatively easy to pose.

Problem 2: Ok, so this one REALLY bugs me and I'll definitely have to mod/fix on my own.

http://img.photobucket.com/albums/v2...psbtzlmazo.jpg

The back bottom half of her head is just a pale skin tone(Same as the body). I personally find it extremely ugly and distracting. They either should have added a bit more hair or used a dark brown plastic so that the eye isn't drawn to it so easily to it. I myself will probably paint it and add an infinity scarf to her.
Honestly, these are the two things that really irk me about the figure, other than that I do like how it looks for the most part. Do I think its worth the price? Its hard to say, because for me, most of the problems I have with it can be fixed relatively easy by me. I will say I think she is a great starting point if you do want to customize her further, but she is also a decent enough figure to represent a 1/6 Rise of The Tomb Raider Lara Croft......until Hot Toys makes an Alicia Vikander Tomb Raider Figure (Hopefully, because that would be badass beyond belief!)
*I'll probably update with a couple turn around shots later tonight*