This tutorial will show how to create a custom patch for TREP once you have an offset and modified code to use.
It was recently discovered that you can give Baddy1 unlimited ammo by modifying the code at the following offset.
Code:
0040C9F5       DEC WORD PTR DS:[ESI+38]
The four bytes of code at this offset need to be replaced by the code for four NOP operations.
1. Make a backup copy of patches.drc since will overwrite it later.
e.g. Copy of patches.drc.
2. In TREP open the Custom Patches window.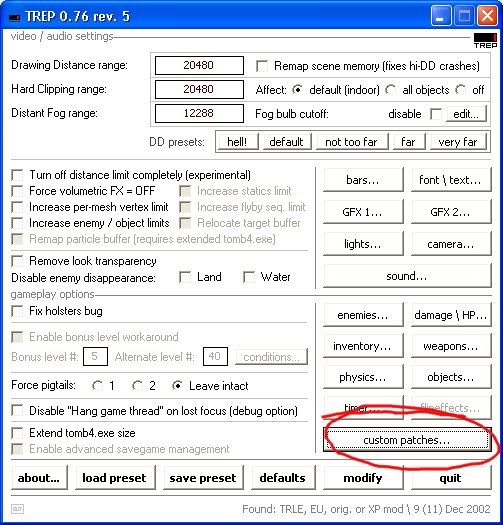 3. Click on the tiny smiley face to start developer mode.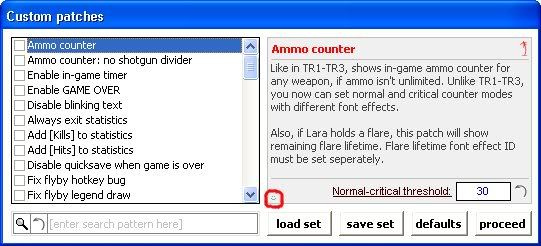 4. Press "new"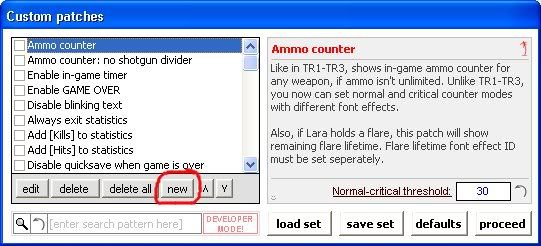 5. Enter a name for the patch and press ">" next to the name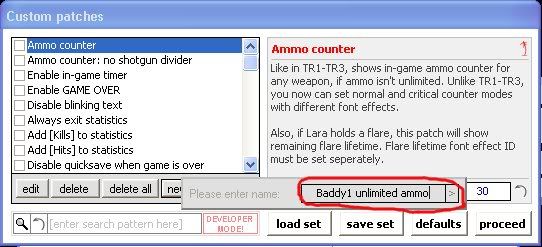 6. Enter a description for the patch.
The patch doesn't require any of the options so leave the checkboxes blank.
The patch doesn't have any dependencies so leave the text box blank.
We will patch original code so select that option.
Under offset list press "add".
7. In the text box enter the offset and press ">" .
See Draco patch guide on TREP homepage to see why offset is C9F5 and not 0040C9F5
8. Enter the original code and the modified code in their respective areas.
90 is the code for a single NOP operation.
There are no parameters for this patch.
Press "apply" to create the patch.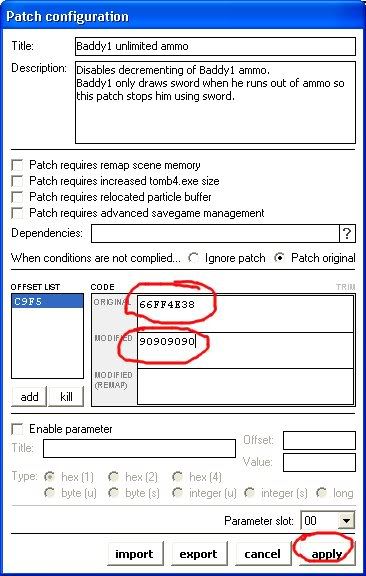 9. Save the patch overwriting patches.drc and click on the smiley face to exit developer mode.
The patch is now available for you to use.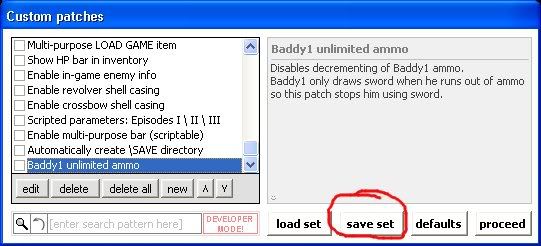 All Baddy1s in the game will have unlimited ammo.
If you only want unlimited ammo in certain levels use HeinzFritz's custom flipeffects.
HeinzFritz's custom flipeffect
.