Quote:
Originally Posted by
HarleyCroft
Jeff, can you help me solve a problem? I need to read the numbers and letters in this box but my eyes are too bad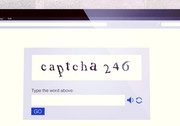 Unpopular TR opinion:
Having a creative work that was a surprise smash-hit then being forced to make a new game every year while simultaneously being derided for the lack of originality/quality and ultimately having
the rights
taken away sounds like a nightmare. I can't believe that kind
of possession
of intellectual property can result in people being treated so badly.
No. There isn't a way to translate the symbols. They could be interpreted relatively.
However, I believe that sharing is a keyword here. And this quickly turned into piracy. I don't have the luxury to inform you that this is maybe against my will, (the sharing against my will part), but I can say this, and this is important. If piracy,
Stop, in the name of the law.
Treating someone badly is too personal for the right to be so professional in their content delivery. The right to own intellectual property is established by laws. One does not simply take these rights away.
To get into more depth about rights of ownership, and this is maybe a shock. Selling a company that created something original, isn't the same as losing the right of ownership. But you've bought the company right? Yes, but if this happens there are laws you can uphold to clarify actual ownership of the "creation."
It is easy to admit, that their creators were never in any peril. Their names are in the credits.
That is love.