I'm sorry for double posting, I'm not even sure that this picture's width is appropriate, but it has been quite some time.
Image maybe too wide for this forum.
I worked from a sphere surface divided in geometric shapes, curved by a stereographic projection, where height tapers down to the center. The sphere was cut in half to show you its inner objects. It's a simplified version of this: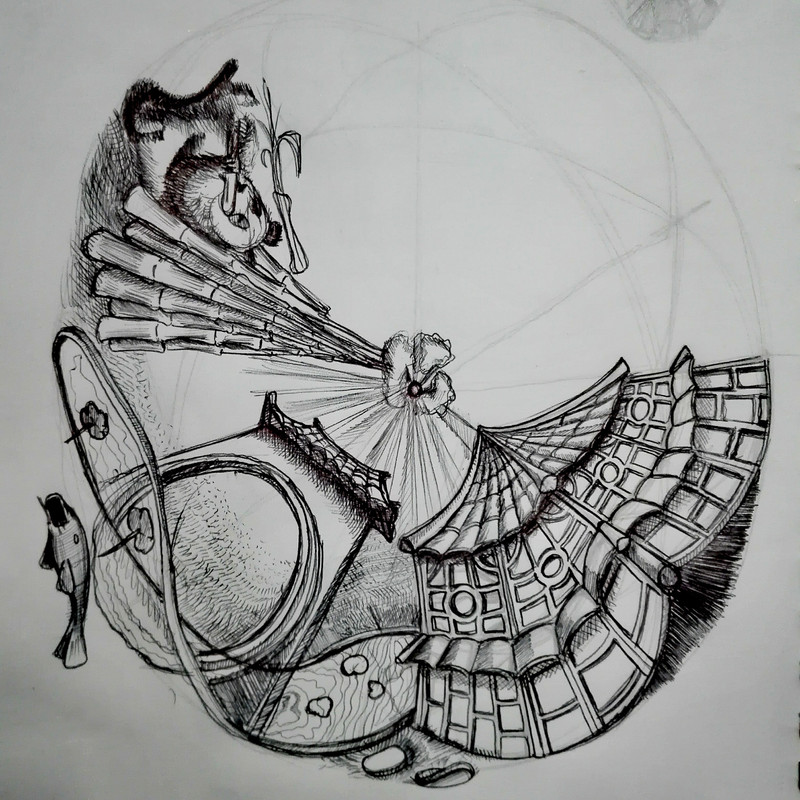 ... which is not finished yet. I wanted to get a feel for it with simple shapes beforehand, hence the banner.