Quote:
Originally Posted by
Nausinous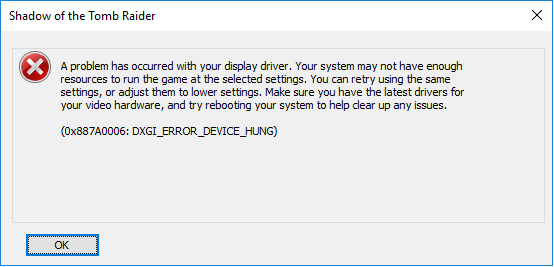 Any clues as to how to resolve this? Newly built PC, was working yesterday.
Hm, as the message itself says, the graphics driver crashed. I'd try to reboot the system. If the error persists I'd re-install the graphics card drivers. If that doesn't help, I'd check if the graphics adapter is inserted correctly (and firmly).
Could the system maybe have overheated?
It could of course also be a bug in SoTTR itself - then the Steam Forums may have an answer (like rolling back to the previous version of the game)