Part III: Tiling Textures
Well, here I am with another tutorial!
Before I start, I'll just remind everyone I'm using Photoshop. These tutorials should be okay for GIMP as well, but a lot of what I say (especially keyboard controls and tips) is Photoshop-specific.
Getting textures to tile properly is important. There are several ways to achieve it, I'll go through a couple here. Ideally, a texture that you want to apply over a large area should be quite regular, with no bright or dark spots. You can get textures to tile well, but still have a distinctive pattern which is noticeable.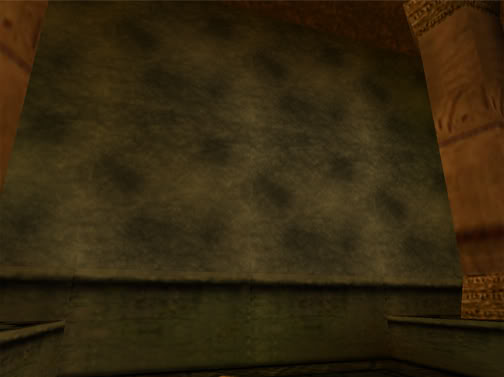 [/IMG]
Here is a bad texture (intentionally bad for this tutorial, of course!) where you can see a seam, and it has harsh shadows and highlights making a pattern very obvious. It may not look terrible, but that's probably because I've put it in a well-lit room of the Karnak level. Good lighting can counter bad texturing slightly, although I wouldn't recommend that kind of dodgy level building.
Now on to good tiling!
The offset filter
The offset filter is probably the most famous method, but not always the best.
Offset filter in Photoshop: Filter > Other > Offset
And in GIMP: Filters > Channel ops > Offset (as a google search tells me, I don't have GIMP myself)
Start by downloading (right-click) this quickly slapped together rock texture I made using clouds, lighting and a few other filters, or just use your own currently non-tileable texture.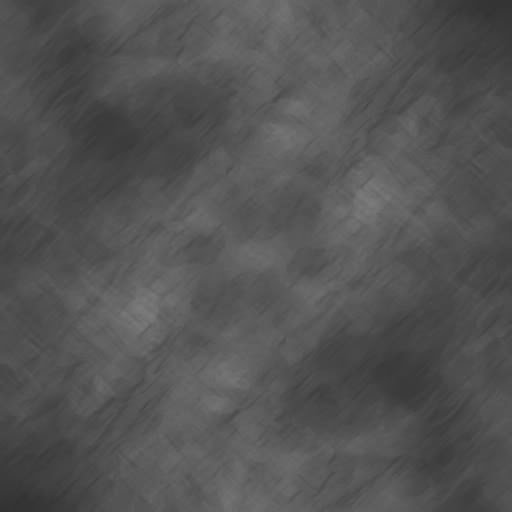 Tip 1:
This is a 512 by 512 texture. It's generally best to work with big images, save these as PSDs (or GIMP's native format, whatever that may be) to preserve layers. When you want to export for T-Builder, for example, just scale the image down (Ctrl+Alt+I in PS) to 256 or 128 and save as a JPG on highest quality, or BMP in OS format (T-Builder doesn't like windows BMP format for some reason). Of course the texture can be scaled in T-Builder, so I only do this when I work on a really huge texture, as these take forever to select in T-Builder.
Tip 2:
Other than putting a texture a few times over in T-Builder to see if it tiles well, Photoshop has a tiling feature. Select all (Ctrl A) and go to Edit > Define Pattern, then open a new image (1024 by 1024, maybe). Now use the fill bucket, and on the top toolbar change 'Foreground' to 'Pattern'. Find your pattern at the end of the list and fill the image.
On to the method:
1.
Go to Filter > Other > Offset, and offset it by half in each direction (my image is a 512 pixel square, so you would use 256 in both fields). The offset filter does what you would expect from the name – it moves it a certain number of pixels and whatever goes off the edge appears on the other side. So now, we are seeing the 4 corners of the image as if we are looking at the part where 4 of the same texture tiles meet in game.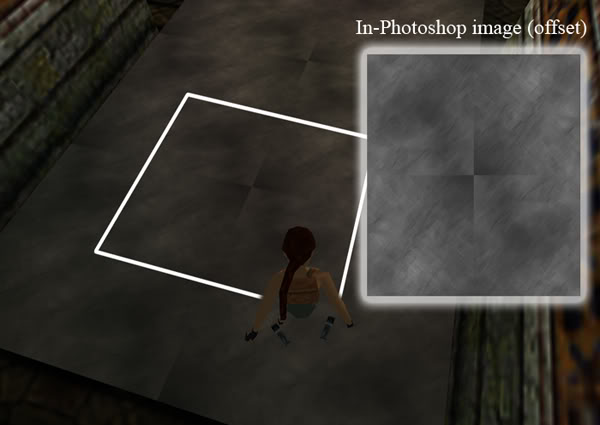 2.
There are strong seams, so we need to get rid of them. Use either the clone stamp or healing tool to get rid of them.

They both work by holding alt and clicking on an area of the image you want to sample from. You then paint along the seam with it, and the source marker will move with you, showing you what is being copied. I found Healing better for this image, as it automatically corrects lighting for you, but it's not always best. These tools take a bit of practice, and you're probably better off looking at your image program's manual to get the hang of them. Do your best and you should end up with something like this: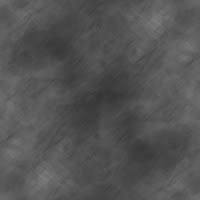 Tip 3:
When working with brushes, erasers, cloning tools etc. the size can be changed with the [ and ] keys.
3.
Offset again by the same amount and you're back to something similar to the original, only now it will tile! There's still a noticeable pattern, but I'll cover this issue in the next tutorial. Save this and get the original image back. Now for 2 more tiling methods.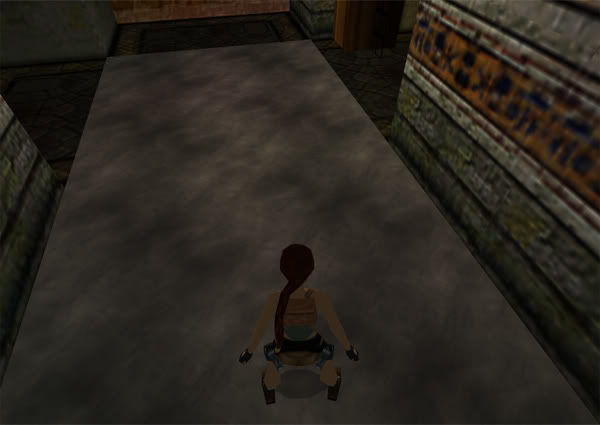 Offset method 2
Similar, this, but you don't necessarily have to use the clone/ heal tool.
1.
Go to the layers panel, right click and duplicate your layer.
2.
Offset as you did before.
3.
Add a layer mask (Layer > Layer Mask > Reveal all)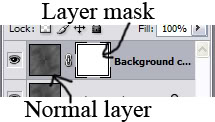 4.
You are now working in the layer mask. You can switch between this and the normal layer by clicking as in the above screen.
5.
Anything you paint black in this mode disappears, anything you paint white comes back again. Paint with black along the seam, revealing the un-offset layer below. You should be able to make this look good, perhaps by decreasing the hardness and opacity of the brush so the layers blend better.
6.
Now flatten the image (Ctrl+Shift+E) and if you have a noticeable difference where you removed the seam, you can always use heal and clone. That's it!
Copying edges method
This is in my opinion the best method. With the other methods, if you rotate the texture, it won't tile. This method uses one common edge for all four sides of the texture, so any amount of flipping and mirroring you do in the editor won't be a problem. Here's another texture to use, this time off an image search. This type of simple texture with few harsh bits that stand out is good for tiling.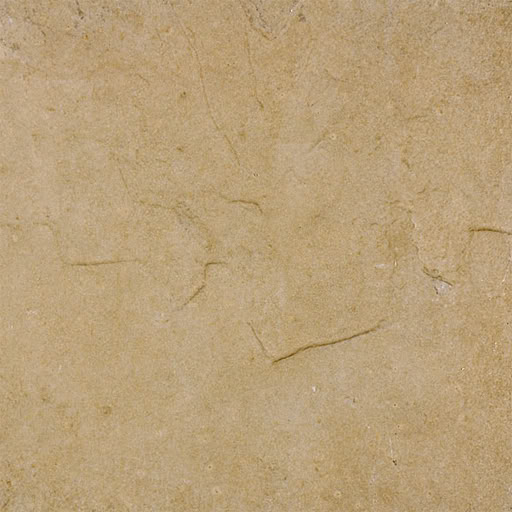 We want to copy one edge, so I'll go for the left side because it's the simplest.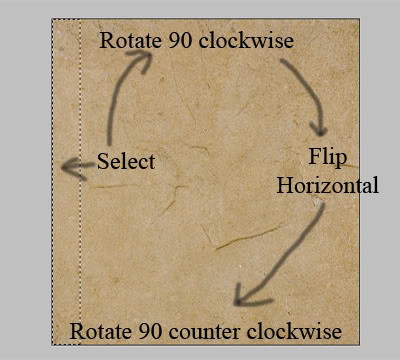 1.
Select about a 20-30 pixel wide piece at the edge using the marquee selection tool. Don't worry about exact amounts, look at the diagram for guidance.
2.
Copy with Ctrl+C and paste with Ctrl+V three times. This creates Layers 2, 3 and 4.
3.
On the layers panel select layer 2. Use the move tool (next to the selection tool) and click on the central crosshair, which will take you into the rotate and flip mode, rather than move mode.
4.
Type 90 into the set rotation box (on the top toolbar with a little angle symbol). Now move it up to the top of the image, where it will snap into place (if not, View > Snap to > All does the trick).
5.
Select layer 3, and flip this one horizontally (click, then right click on the central cross and click Flip Horizontal). Move this over to the left side.
6.
Now layer 4. This is the same as step 4 but we rotate by -90 degrees, or 270 if you like as it's the same thing. Move this to the bottom.
7.
We have a few seams: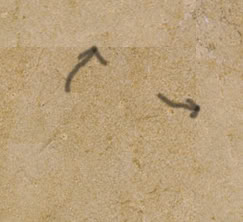 but we know what to do by now surely? Flatten the image, and then clone and heal away!
We have a texture sharing the same edge all around, so test this in the editor, flipping and rotating, and still having a perfect surface!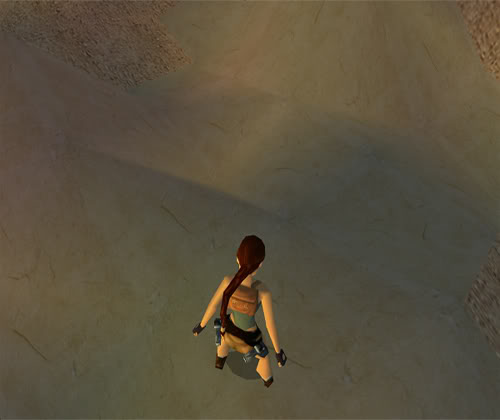 Hopefully this has given you an overview of texture tiling, an important factor for creating your own textures or using internet images. You can find a good tutorial on this subject of tiling and terrain
here
. In the next tutorial (when it happens) I'll collect together a few tips and useful features, like blending layers and using filters to create materials.