If you have a level with something about magic and want your object that you have on a low pedestal then continue to read
.
You have to use the TRNG level editor. I don't think the TRLE has an action trigger
.
First off open up the LE.
click the object you wish to be spinning and click the sqaure where you want the object to start spinning when lara steps there.
Now open up the trigger window and make sure the trigger window looks like this: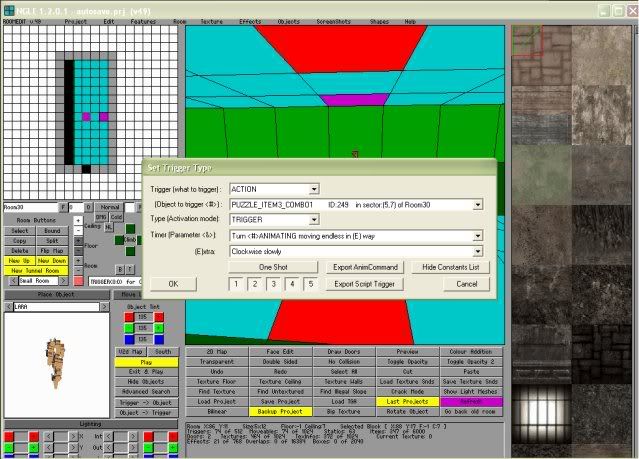 in the OBJECT TO TRIGGER<#> part the PUZZLE_ITEM3_COMBO1 is my item im using in the tutorial.
If you want to object to spin faster you can choose (in the (E)xtra) clockwise fastly, or you can choose "Inverse clockwise slowly" or "inverse clockwise fastly.
I hope this helps PM if you would like another tutorial requested that is hard to find
.
Happy Level editing ;TMB: