This is a small tut about creating seamless texture for waterfall object.
You need: a picture editing program and your waterfall texture.
In this first pic you can see the texture Im going to use to create a seamless scrolling texture for my new waterfall:
The texture needs to be seamless (it means it can be placed next to other same texture without any nasty cracks --> it's seamless)
In this next pic I stacked the texture two times so you can see it's seamless. The texture you're going to use here needs to get similar results:
In this next pic I stacked the original texture four times. This needs to be done to get it working correctly: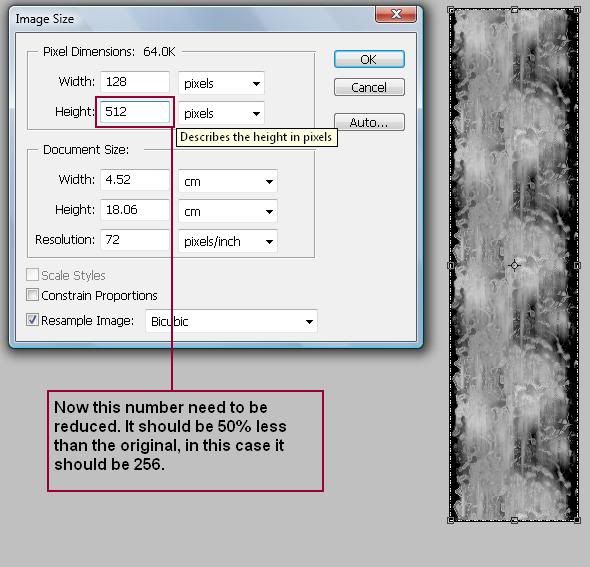 I also started the resizing phase in this pic. As you can see the texture is too big now. So now it needs to be resized. I used size 128x256 for this texture. You can also resize your texture to any size you wish, but it's not recommended to use size smaller than 64x128(original tr4 waterfall texture size)
In this pic you can see that the texture is stacked four times. This is the finished texture you can use to create your waterfalls.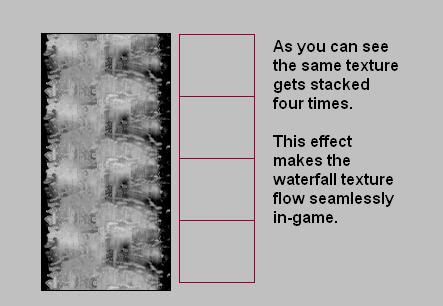 In this tut I used photoshop to create this, but this can be even done in PAINT! Paint doesn't give as smooth result, but it still works like a charm.
And here's the result in-game: